Today's dynamic pace of life requires the constant use of a variety of vehicles, including cars. These vehicles have long been considered no longer a special luxury, but a practical tool for everyday activities or solving various problems. When a personal car does not work and is in, for example, a service center, or at the moment it is not possible to buy a new vehicle, a service such as car rental can come to the rescue. What are the most valuable benefits of car rental - we will look at this in this article.
# 1 Comfort and easy movement
Car rental services are becoming more popular for a number of reasons. First of all, car rental is very practical in situations when the owner's car is repaired, so the rented car becomes a profitable and quickly available replacement vehicle. Secondly, the rental car provides convenient transportation around the city, transportation of various small loads (if you rent, for example, a minibus), as well as it is perfect for various family or business trips if your car is not available.
Another reason why car rental has gained popularity among motorists is the opportunity to test a model car that is planned to be purchased in the future. Car rental is also very important in big cities and suburbs, for example, for short trips or visits. Sometimes getting around by public transport can become cumbersome, so car rental services are able to provide all the necessary amenities to make the most of your stay in the city.
# 2 Minimal worries on a daily basis
Car rental is not a big concern for the car on a daily basis. When renting a car, it is important to refuel in time and operate the car responsibly. No repairs, maintenance or other activities are required. By choosing a reliable and professional car rental company, the service recipient is provided with a clean and safe car that fully meets the consumer's criteria.
# 3 Opportunity to choose from a variety of brands of cars
For many motorists, this is a huge advantage, as car rental companies often offer to rent a wide variety of makes or classes of cars, which allows you to choose the most suitable car for a particular customer. For example, if you need a practical and spacious car for family needs or a presentable car for an important business trip, it is most often possible to find and rent one in the car catalog.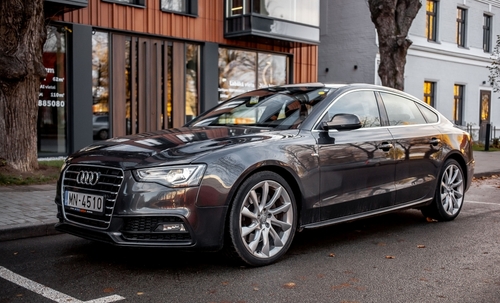 # 4 Service Availability
Nowadays, thanks to Internet technologies, the car rental process is as simple as possible and is available to virtually anyone who needs it. You can book a car on your smartphone or computer by selecting the desired car from the electronic catalog, indicating the desired dates and place of receipt - all without leaving home!
# 5 Long-term car rental options
If you only need a car for a few days, then, of course, short-term car rental is a logical choice. But what if you need a car for a long time? Currently, the long-term rental service, which is also offered by the "Prime Auto" car rental service provider, is becoming more and more important. You can rent a car for a long time, starting from 3 months, and this service is available to both individuals and companies. Long-term car rental allows you to use the car in situations where a car or additional cars are needed, but it is not profitable to buy or lease them.
Car rental really has a number of valuable benefits that could be useful for motorists. It is important to choose reliable and proven car rental services in order to get and also enjoy an excellent driving experience.